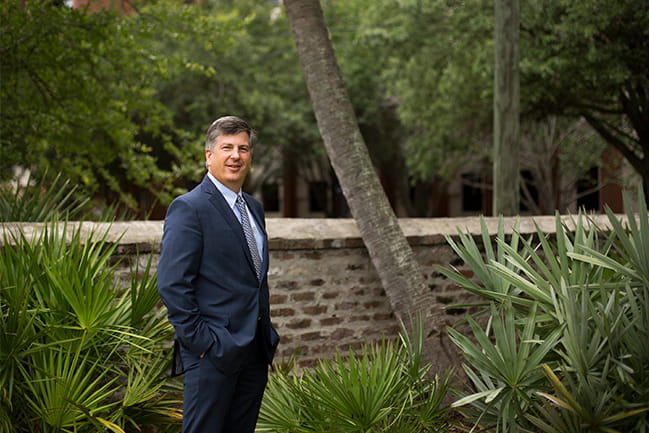 A message from Dean Hall
Health care is a team sport. Our calling to help patients increasingly relies on our ability to work with other members of the health care team. As pharmacy educators, we're preparing students whose futures depend on having the right interprofessional experience. It makes them one of the most valuable players a patient can have.
Students at the MUSC College of Pharmacy have a great career advantage in being part of an academic medical center which has been a leader in interprofessional education for many years. There are student organizations, enterprise-wide competitions, nearly 100 interprofessional electives available in the curriculum, fellowships, and many other opportunities.
"There is a big difference in going to school at an academic medical center," said Jason Haney, associate professor of clinical pharmacy and outcomes sciences. "Students anywhere are going to get some interprofessional exposure in their rotations, but at MUSC it is more than exposure – it is a collective experience that is part of the educational DNA."