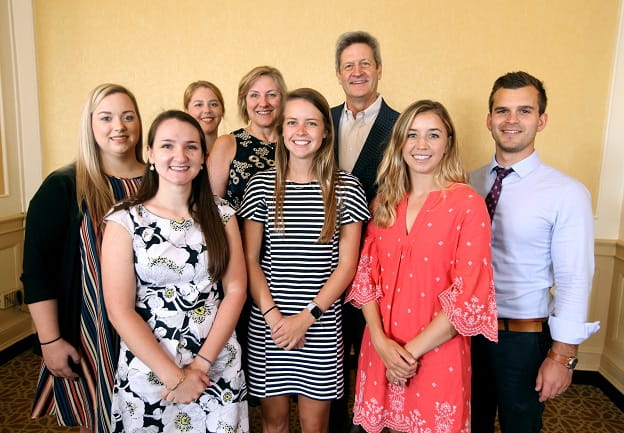 Applying to the MUSC College of Pharmacy Student Scholarship Program
The scholarship application will be made available in March each spring and must be submitted online prior to May 15.
Recipients are notified by July 15 of awards that will be applied to tuition and fees for the upcoming academic year.
Scholarship amounts typically range from $500 to $2,500; on average 120 such scholarships are awarded each year.

Scholarship Criteria
Scholarship criteria and eligibility requirements vary depending on donor request; Donors have the opportunity to suggest scholarship criteria for the review of the Scholarship Committee (e.g., student year, minimum GPA, financial need, specialty interest etc.).

Selection Process and Requirements
Scholarships are competitive and the MUSC College of Pharmacy Scholarship Committee considers the following combination of factors: grade point average, work experience, extra-curricular and leadership activities, and service activities. Certain scholarships target students with an interest in a particular career path, background or interests.
The Committee will require the following items to be considered for a scholarship:
• Complete the MUSC College of Pharmacy Scholarship Application, which will require a narrative highlighting your passion for the pharmacy profession, your professional career goals and the impact a scholarship would make.
• Submit the FASFA to the University by May 15
• Provide a current Curriculum Vitae

Award Process
Scholarship Recipients are notified by the Dean of Students Office of their selection by July 15. The MUSC Financial Aid Office will be alerted of all scholarship selections at that time in order for award amounts to be reflected on fall tuition; recipients of the Provost Scholarship will receive disbursement during the Spring Semester.
Scholarship recipients will be required to write a thank you letter to the scholarship representative.
The annual MUSC College of Pharmacy Scholarship Recognition Luncheon takes place the first Friday of the academic year. It is expected that students make every reasonable effort to be in attendance.