Welcome
Pharmacy students at the Medical University of South Carolina are part of a close-knit community within the University. From the moment of Orientation and the White Coat Ceremony, which ushers each class of students into the College, until the congratulatory hugs from friends and family at the Awards and Hooding Ceremony, each class develops its own personality, and leaves its own, lasting stamp.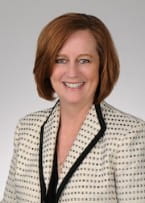 Many of the things that enhance your MUSC Pharmacy experience can be found in the Student Affairs Office. From the day you come to the day you leave, we are often your first resource. The Student Affairs Office helps with student organizations, student events like the Back to School Party, and the Spring Gala, career development events, academic, and career mentoring, and any other issues you may have.
In addition, the MUSC College of Pharmacy has the advantage of extensive additional student resources through the academic medical center, such as the Center for Academic Excellence, the Writing Center, Counseling and Psychological Services, and Student Health and Wellness.
The Student Affairs Office is located on the second floor of the College of Pharmacy. You are always welcome.
Contacts
Cathy Worrall
Associate Dean and Professor
843-792-8451
worralcl@musc.edu
Faye Ratliff
Student Services Program Coordinator II
843-792-6647
ratlifcf@musc.edu