Welcome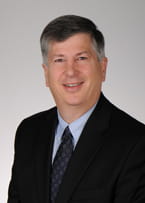 The College of Pharmacy at the Medical University of South Carolina has a rich tradition of educating outstanding pharmacists for more than 100 years. Every day, we build on that foundation and break new ground in each area of our trifold mission: education, research, and patient care.
The overall vision of the Medical University of South Carolina is called Imagine 2020. In the College of Pharmacy, we focus on that vision as a guide to our future.
What will the pharmacy profession look like in 2020?
How do we best prepare our students to be leaders in that future profession?
What areas of research will emerge as breakthrough?
The answers to these questions evolve every day. In the College of Pharmacy, we recruit students and faculty with the intellectual curiosity and passionate drive to develop and shape the future of healthcare.
This website is designed as a resource about the MUSC College of Pharmacy and we welcome your comments and suggestions on how to improve it as you get to know us.
Even better, come in person for a visit on our campus in the beautiful and historic city of Charleston, consistently ranked as one of the world's favorite destinations. Like so many of our students and alumni, you'll be glad you did.
Philip D. Hall, Pharm.D.
Professor and Dean